For California Senate District 23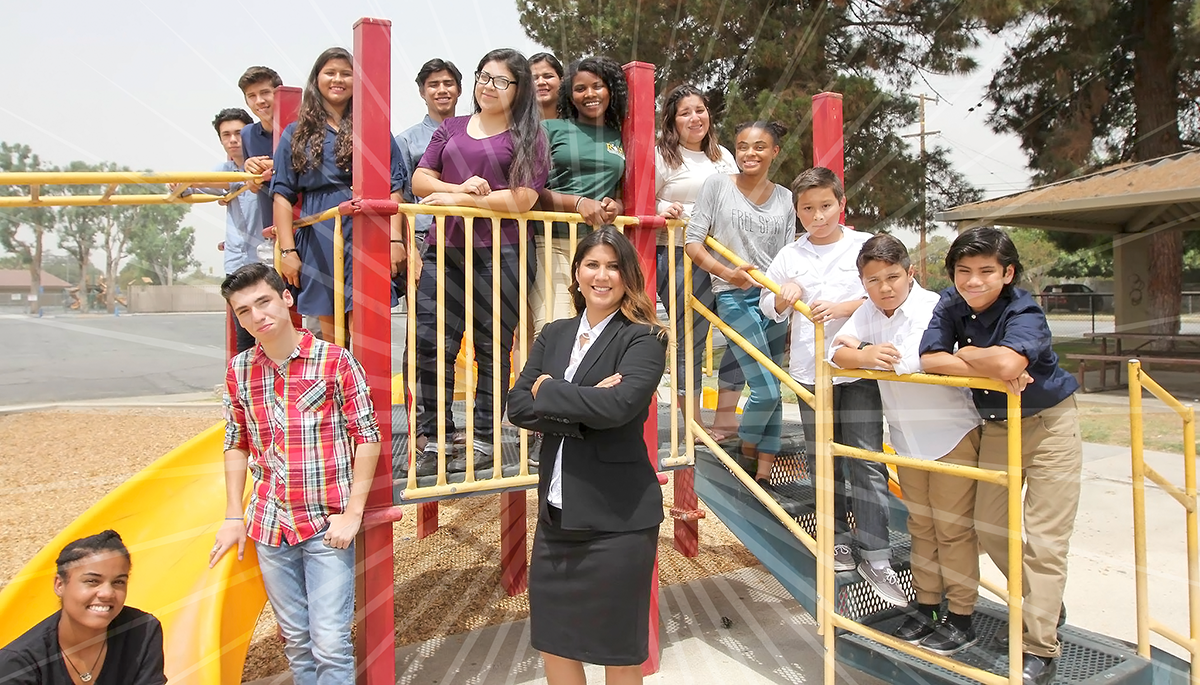 Abigail Medina is the eldest of three and a daughter of working-class immigrant parents. In her youth, Abigail was a part of the foster care system as well as in and out of different schools. She is also a mother of five, and raised her family in San Bernardino and Highland, California. As a young mother, she worked in fields picking tomatoes in central California to help support her family.
She ran for the San Bernardino City Unified School District (SBCUSD) in 2013 after witnessing injustices with her son and other students in the district. She outbeat a long time incumbent and remained a strong advocate for students on the board since.
Abigail worked with numerous community organizations including the Congregation Organized for Prophetic Engagement (COPE) as a parent organizer, the Health Advocates, and the California Association for the Gifted and the District African American Advisory Council. Further, Abigail has served as the executive director of Inland Region Equality Network (IREN), where she was focused on fostering an inclusive and safe space for members of the LGBTQ on a local level. Abigail has supported environmental justice efforts in the Inland Empire and served as a board member for Center for Community Action and Environmental Justice (CCAEJ).
​Since being elected to the SBCUSD in 2013, Abigail has taken the lead on the board's budget and strategic planning. Under her leadership, high school graduation rates have exceeded state and county standards for the first time in over 40 years. Abigail has also spearheaded efforts to increase parent engagement, expand AVID programs into elementary schools, and has advocated to align graduation requirements to meet CSU/UC A-G requirements. She has passed several resolutions, most memorable the Safe Zone resolution and Census 2020 Complete Count resolution.
We support Abigail because Her platform
Environmental Justice
| housing
Education
| Healthcare For All
Violence Prevention
| Racial Justice
Immigration
| Economic Justice & labor
"As a school board member, Abigail Medina has worked tirelessly to expand educational opportunities for students. I'm supporting Abigail for State Senate because of her vision to reduce the cost of healthcare, address our homelessness crisis, protect our environment and keep immigrant families together."
Support IE United's candidate advocacy mission:
All financial contributions go directly in to helping provide more resources towards electing endorsees.