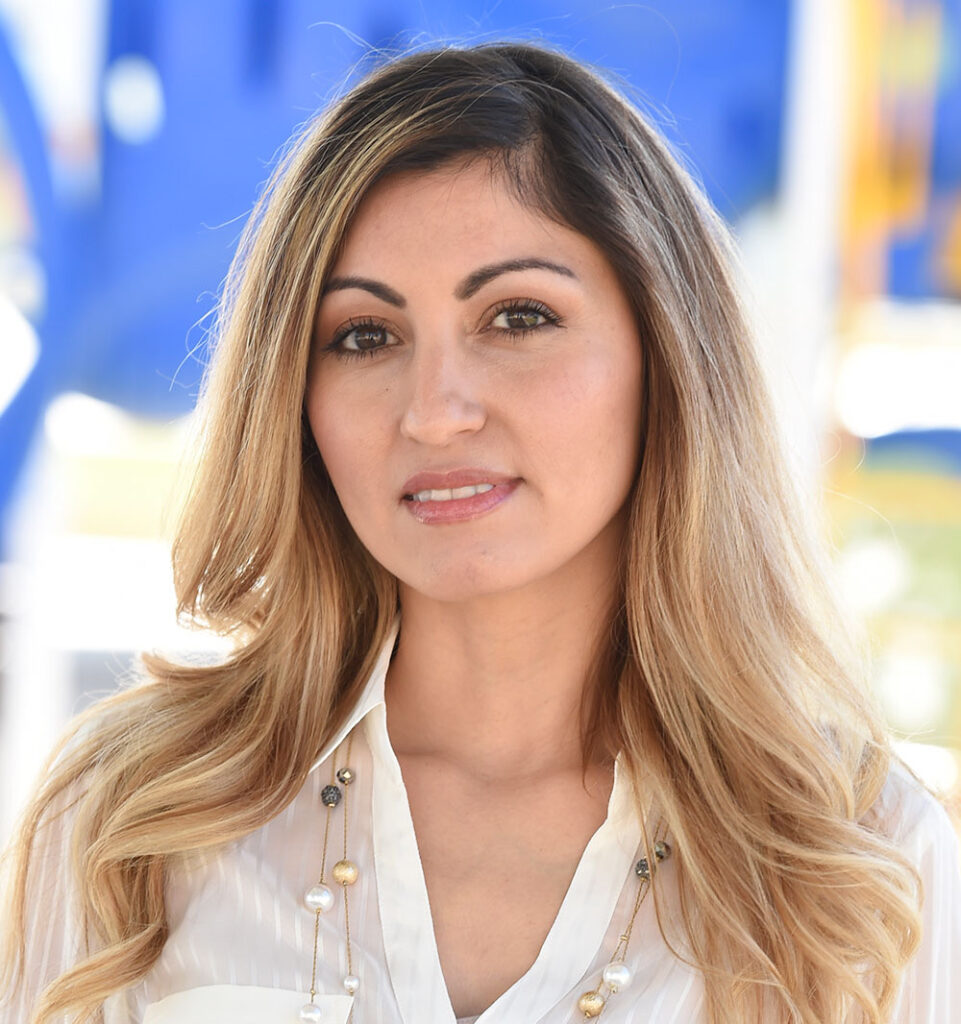 Anna Lisa Vargas
Anna Lisa Vargas is the Lead Community Organizer for Communities for a New California Education Fund (CNCEF). CNCEF fights to achieve public policy that is socially, economically and environmentally just for California families. The organization educates and motivates voters who have historically been left out of the policy decisions impacting their schools, neighborhoods, and families. In her role, Anna oversees the integrated leadership development and mass voter engagement strategy efforts in the Coachella Valley. She brings over 15 years of community organizing experience to her role and IE United both, offering expertise in skill-building and capacity building for community leaders in the areas of education, advocacy, and policy change.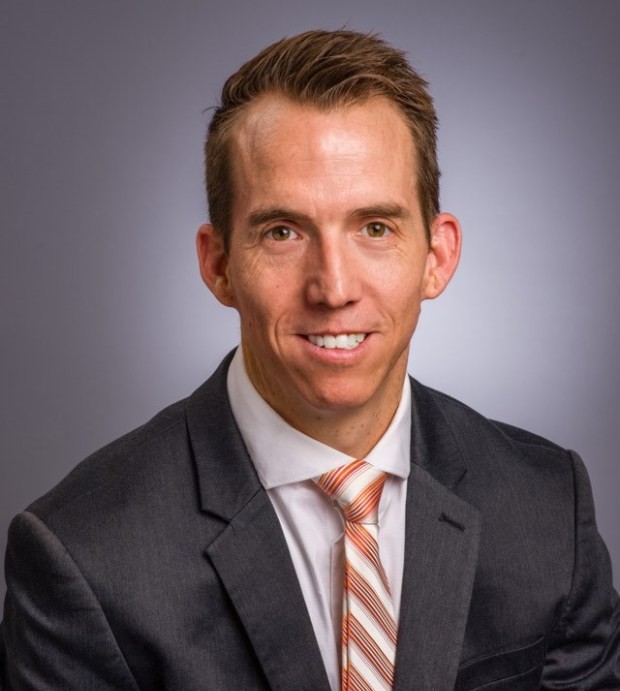 Darrell Peeden
Darrell Peeden, a relentless advocate for youth and families, serves as the Co-CEO of Sigma Beta Xi, Inc., also known as SBX Youth and Family Services. Uniting an impressive educational background with broad experience within the non-profit and entrepreneurial sectors, Darrell is a driving force in championing the mission of promoting positive growth, empowerment, and success within our communities. Darrell holds a Master's Degree in Public Policy from the University of California, Riverside, and an Associate Degree in Business Administration from San Bernardino Valley College. In 2018, he served on the Board of Education for the Moreno Valley Unified School District, leveraging his expertise to support educational advancement within the district. Further reflecting his commitment to community development, he currently serves on the Board of Directors for Golden State Opportunity Foundation and IE United.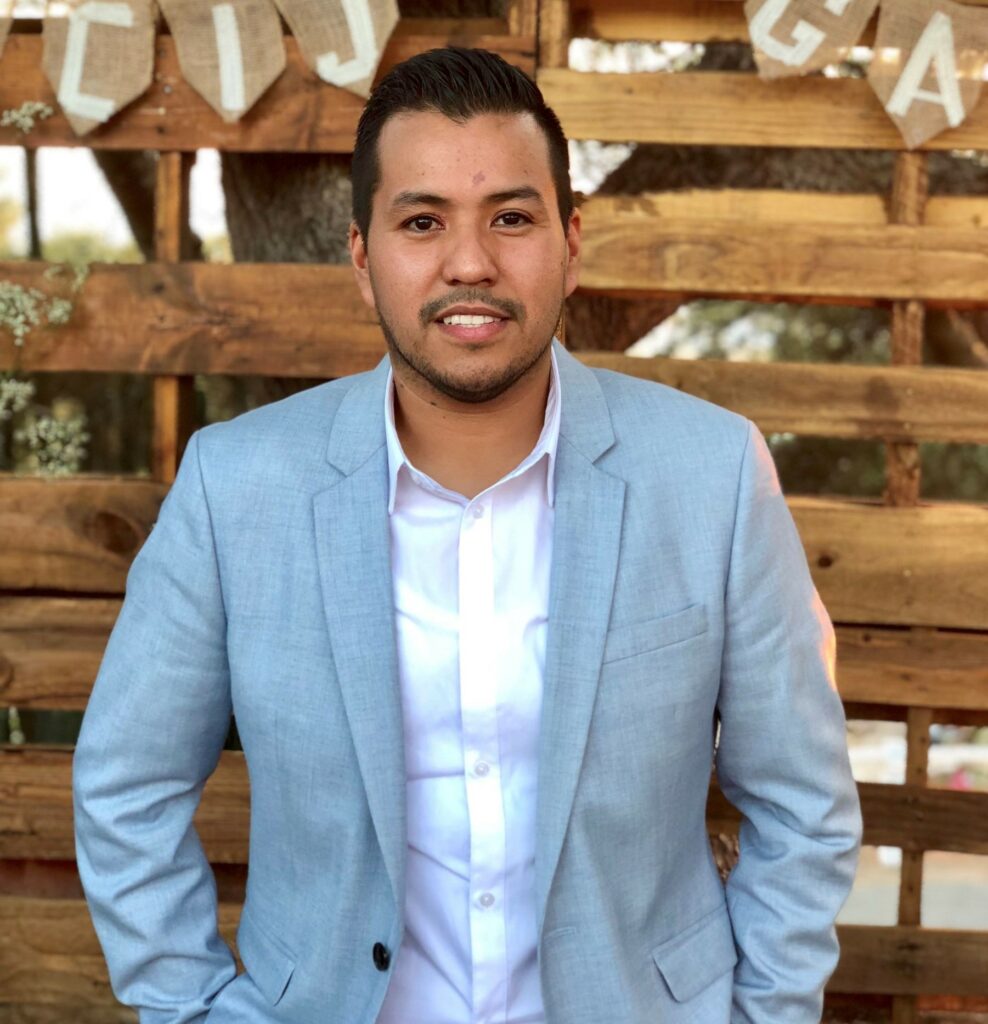 Javier Hernandez
Javier Hernandez is an immigrant and queer leader who defends immigrant rights in the Inland Empire (IE), uplifts pro-immigrant policies and is working to end the unjust deportation machine. Javier believes that justice for immigrant communities is intertwined with struggles against poverty, criminalization and for health access. He has advocated against deportations and challenged anti-immigrant policies throughout the country. He is the co-founder of several grassroots groups including Inland Empire Immigrant Youth Collective (IE-IYC). Since 2015, Javier has been the Director of the Inland Coalition for Immigrant Justice (IC4IJ), a coalition of over 45 diverse & intersectional organizations that collectively advocate for immigrant justice. Javier believes that through collective organizing, building community power, and an intersectional approach the Inland Empire will be a region where justice abounds and the contributions of immigrants are acknowledged and respected.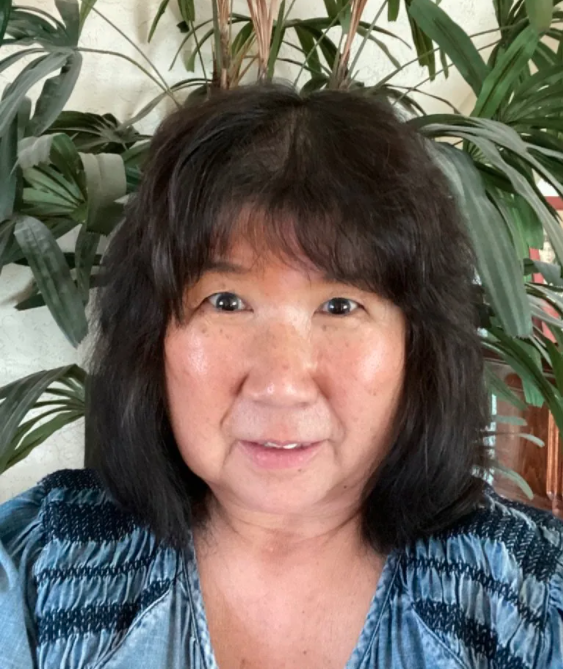 Jean Kayano
Jean was born in Hawaii and at two years of age her parents migrated to the mainland and landed in East LA where she was raised. After 35 years of extensive experience in the nonprofit world to help with organizational change and management work – she has finally discovered her passion for social and environmental justice work. Although her skill set revolves around organizational administration; human resource; and fiscal oversight – her greatest joy revolves around leadership building – working alongside community residents and The PC4EJ team who fight for the right to live in a healthy, toxic-free and sustainable environment. Jean's skills includes managing all the various program elements. She feels grateful to engage with others through this life-changing work and organization.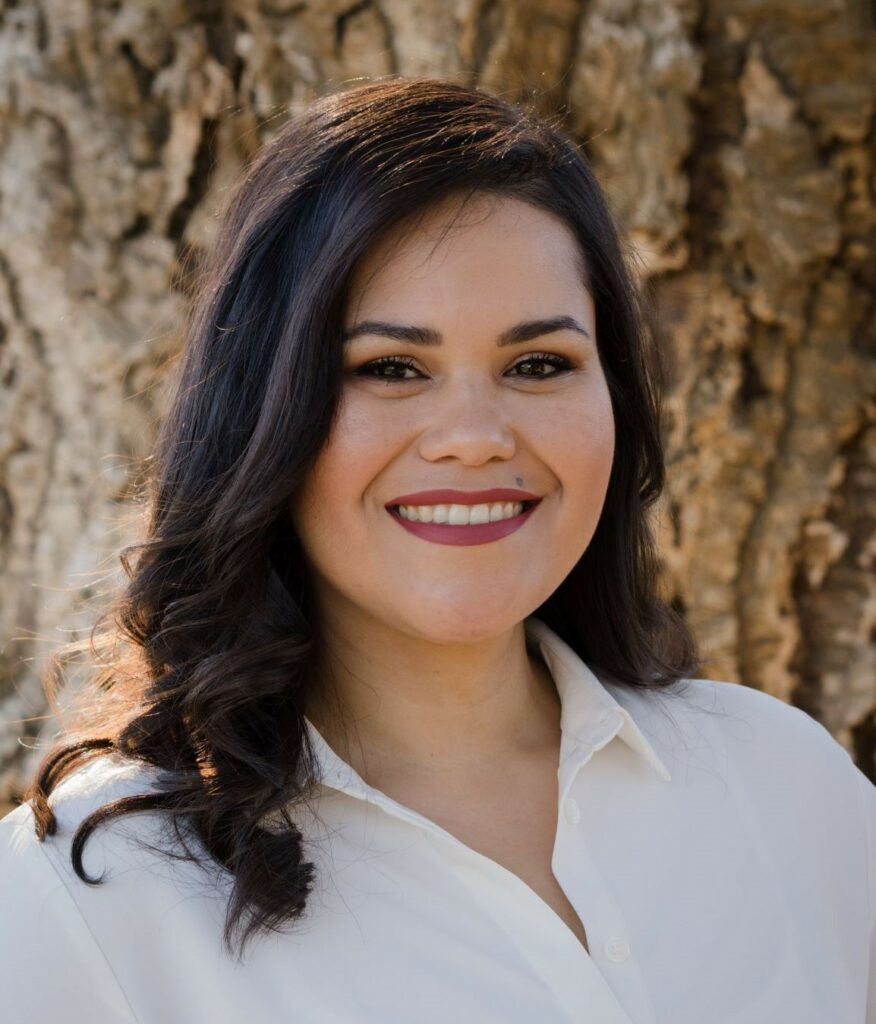 Karen Borja
Karen Borja is the Director of Community Affairs in Riverside County for Planned Parenthood Action Fund of the Pacific Southwest (PPAFPSW). PPAFPSW works to advance access to reproductive health and justice through non-partisan political action, advocacy and education. PPAFPSW fights for broader access to sexual and reproductive health and rights, comprehensive sex education, and the issues that matter to our communities in our three-county region of San Diego, Riverside, and Imperial counties. We work together with our community partners to ensure the basic human rights of all our patients, volunteers, and supporters, regardless of income, race, documentation status, gender identity, faith, or sexual orientation.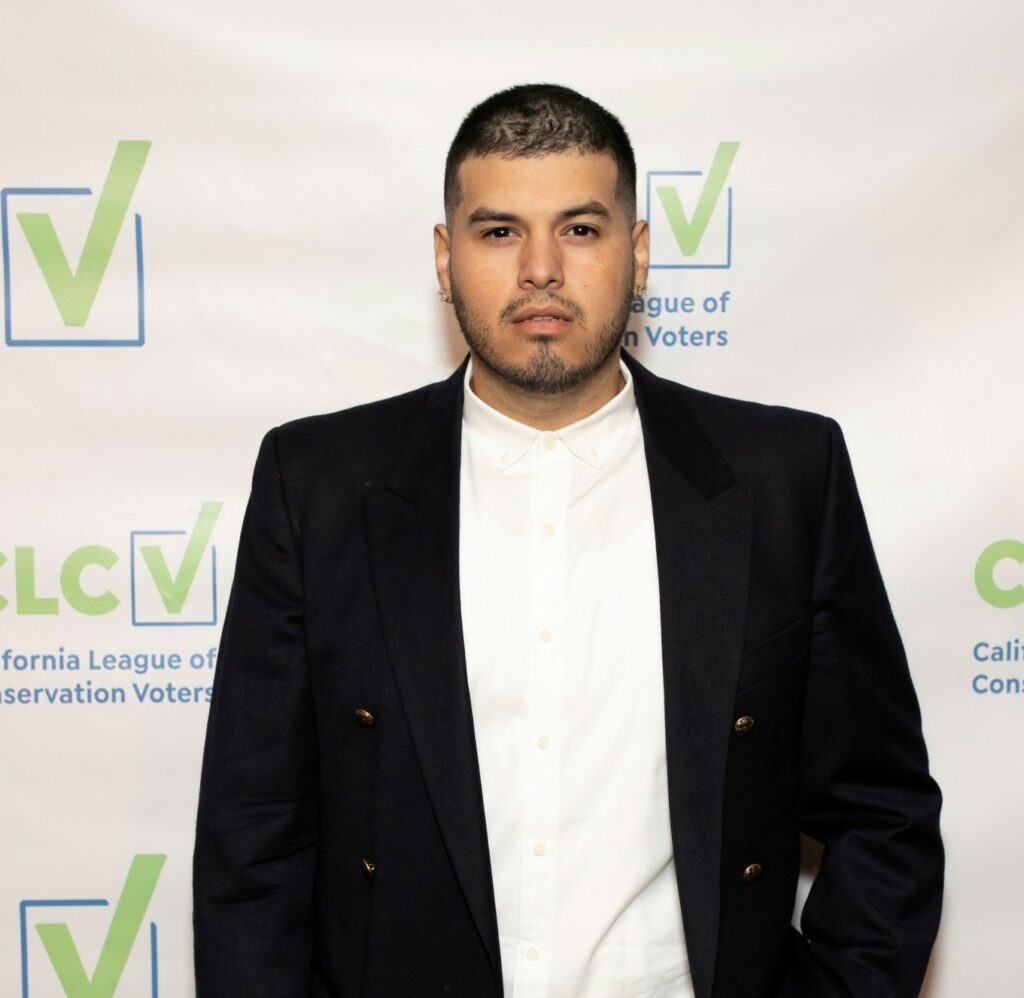 Matt Abularach-Macias
Matt Abularach-Macias currently works as CLCV's Campaigns and Organizing Manager. Originally focused in San Bernardino and Riverside, Matt has expanded to also work on statewide organizing efforts. He also chairs the Board of the Inland Region Equality Network an Inland Empire based LGBTQ Advocacy & Education Org. His work with CLCV(EF) and IREN is an extension of his previous organizing on educational access, LGBT rights, and anti-racism issues. He got his start in the professional organizing and political world as a regional field director on the successful campaign to elect Pete Aguilar to US Congress. Prior, Matt graduated from UCLA with a degree in Chicana/o Studies.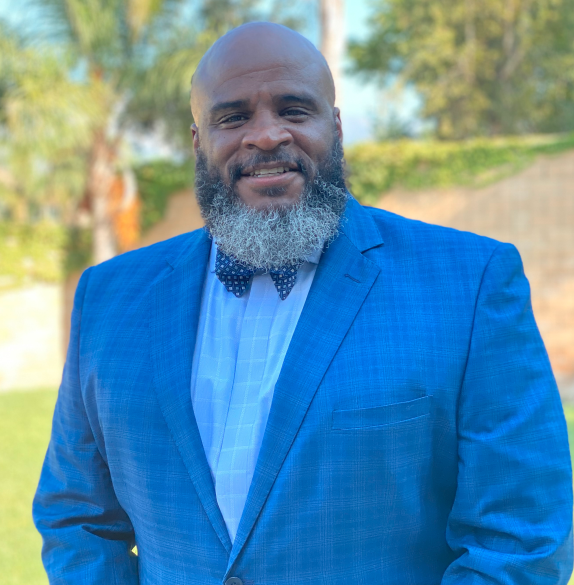 Pastor Samuel Casey
Pastor Samuel J. Casey is the Senior Pastor & Co-Founder of New Life Christian Church in Fontana with his wife Pastor Tamika Casey. The Lord led him along with his wife Pastor Tamika Casey to launch their ministry in October 2013. Pastor Samuel J. Casey was called by God into ministry 29 years ago at Mt. Olive 2nd MBC in Watts, CA under the leadership of Pastor E. Winford Bell. Under the leadership of Pastor E. Winford Bell, Pastor Samuel J. Casey was licensed at Mt. Olive 2nd MBC in 1994 and ordained in 2002. Pastor Casey also serves as the Executive Director of Congregations Organized for Prophetic Engagement (COPE). COPE was founded in 2000 and has been dedicated to building effective leadership among the clergy, community members, and local parents through local, regional, and national training that builds the capacity of individuals to revitalize the communities in which they live, work, and worship. COPE has successfully led and organized outreach campaigns in support of key legislative policies including AB 743, San Bernardino City Unified School Districts Task Force for African American Student Achievement, Local Control Funding Formula, Prop 30, Prop 47, and School Discipline Reform that will ultimately seek to eradicate the School-to-Prison Pipeline, and Civic Engagement Campaigns that seeks to engage voters beyond election cycles. More recently he led the ReTHINK Public Safety SB Coalition in demanding that San Bernardino County Declare Racism a Public Health Crisis on Tuesday, June 23, 2020.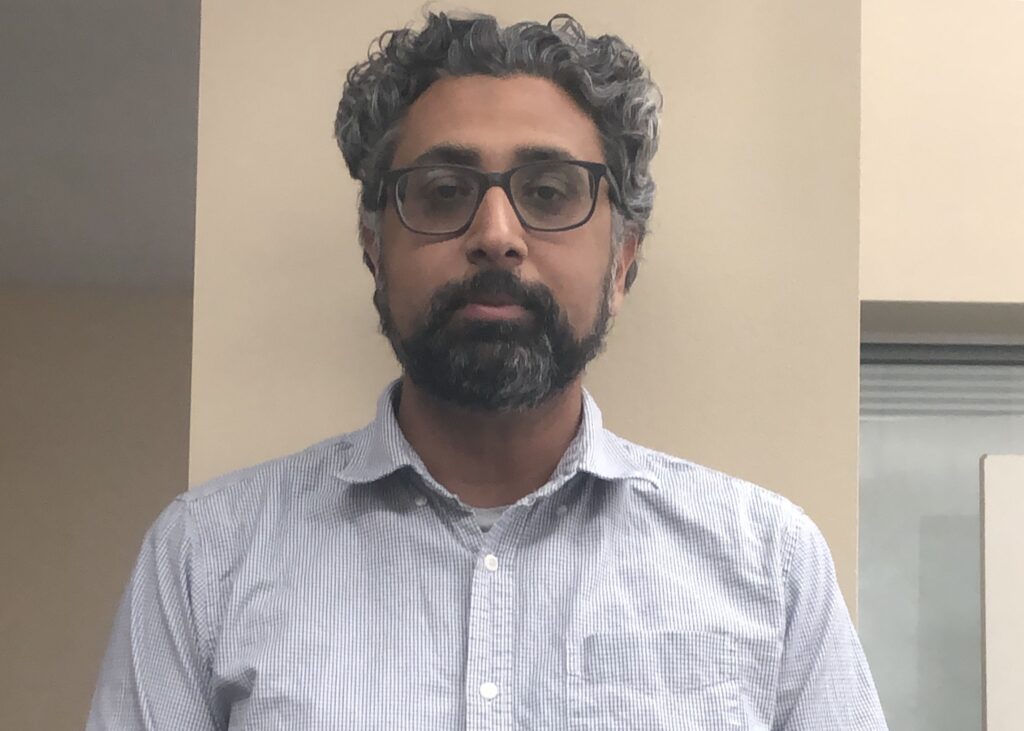 Sheheryar Kaoosji
Sheheryar Kaoosji is the Founder and Executive Director of the Warehouse Worker Resource Center. He has spent 20 years developing research, policy and campaign strategies to support deep and sustained organizing among the most marginalized and critical communities in California, including families facing displacement in San Francisco, farm workers in the state's agricultural valleys, misclassified truck drivers at the Port of Los Angeles and, for the past 10 years, workers and communities affected by the massive warehousing and logistics sector of Inland Southern California. He was behind the WWRC's innovative campaign model to organize workers in the supply chains of the largest companies in the world, and the WWRC's broader communities to demand a sustainable and just goods movement sector in Southern California. He has a Master's Degree in Public Policy from UCLA and a BA from UC Santa Cruz. He and his wife, ceramicist Alyson Iwamoto, have a three year old named Aiko.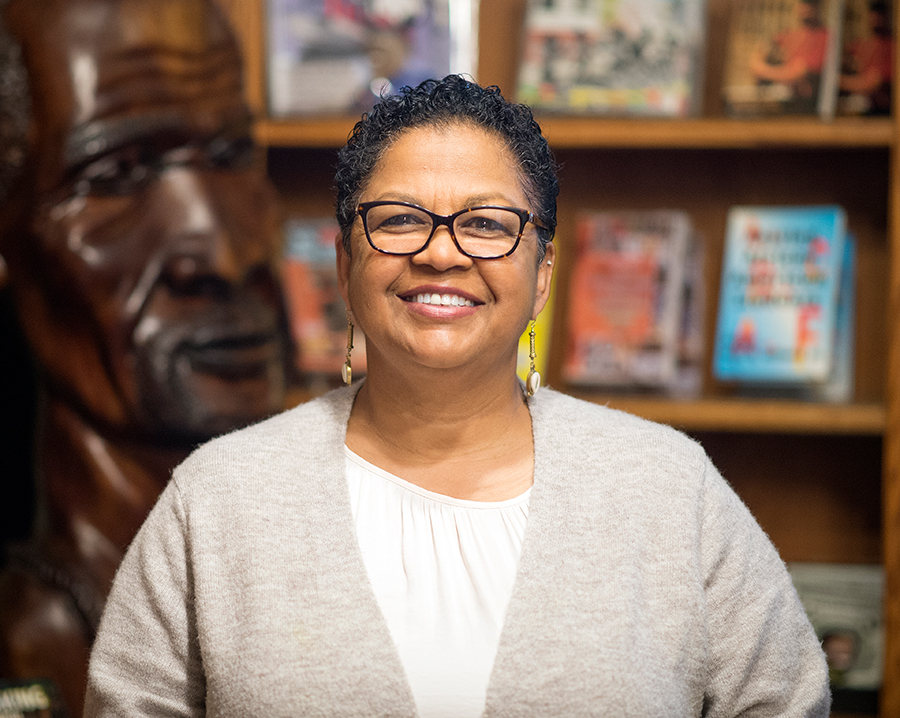 Vonya Quarles
Vonya Quarles Esq. is a native Californian and the co-founder of Starting Over, Inc. Starting Over, Inc. has operated for over 10 years, and has helped over 1000 men, women, and children address immediate housing needs while working to address long-term solutions that include systems change. Vonya blends experience, education, logic, and love, into an organic concoction that has helped to organize and lift the voices of people who have been historically marginalized. Vonya holds a Bachelor of Science in Business Management and a Juris Doctorate. She practices law and criminal justice policy work. Vonya is one of the founding members of the Riverside All of Us or NONE Chapter that works to end the discrimination faced by incarcerated and formerly incarcerated people. She is system-impacted herself and works to address the complexities and collateral consequences of criminal convictions as they relate to family reunification, housing, employment, and other intersections. Vonya has fused these developmental opportunities with her own lived experiences to become a powerful and competent systems change agent that works within ever-widening circles.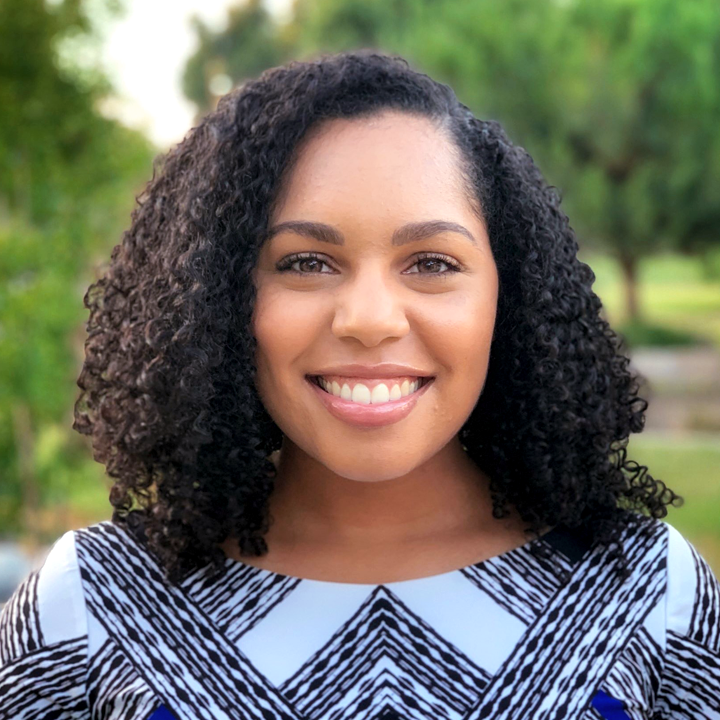 Sky Allen
Sky Allen is the Executive Director of IE United. She got her start in the field as a policy fellow with the Warehouse Worker Resource Center before working as IE United's Program Director from 2019-2022. As Program Director, she managed the table's Census outreach, Redistricting advocacy, Justice Leadership Academy pipeline, and electoral field campaigns. She graduated from UCR in 2018 with a B.S. in Business Administration with a Concentration in Management and a Minor in Ethnic Studies. She is currently completing her Masters of Public Policy at UCLA Luskin School of Public Affairs.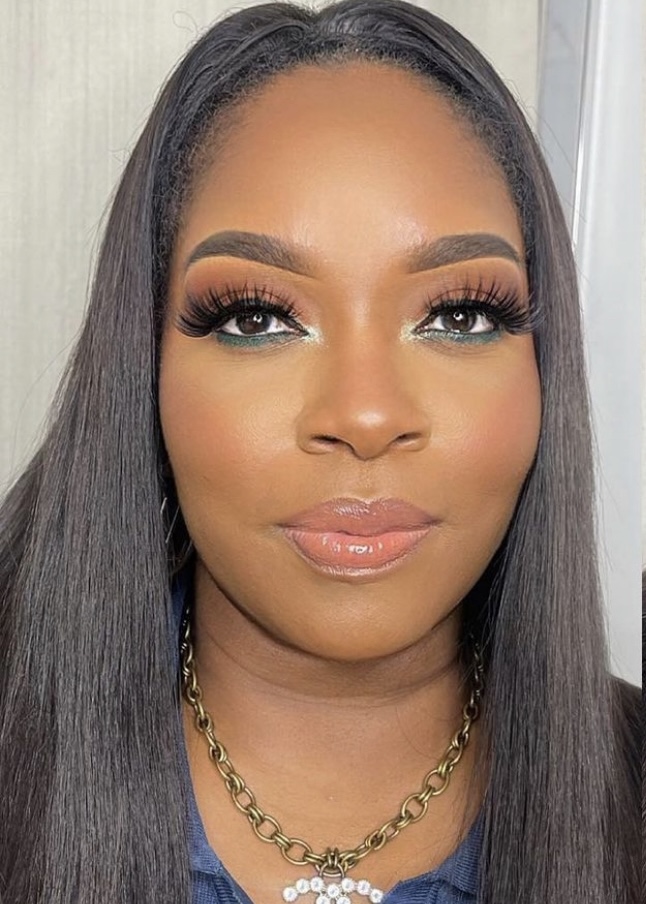 Kisha Collier
Kisha Collier is the Program Director of IE United. Prior to joining the IE United team, Kisha was the Program Director at Community Health Action Network (CHAN) and held several similar positions with Estee Lauder Companies, Proctor & Gamble, & JCPenney. Collectively her experience and passion drive her efforts as a racial/social justice and equality advocate for the Inland Empire/High Desert community.She holds a B.B.A. in Ministry & Business from Oral Roberts University and an A.A. in Beauty Merchandising & Marketing from FIDM. Currently she is attending Harvard enrolled in the Nonprofit Management and Leadership: Strategies for Organizational Success executive education program. Kisha is also is the founder and CEO of Funded with LadyK, an organization that provides services to increase the philanthropic impact of nonprofits and small businesses to achieve social change.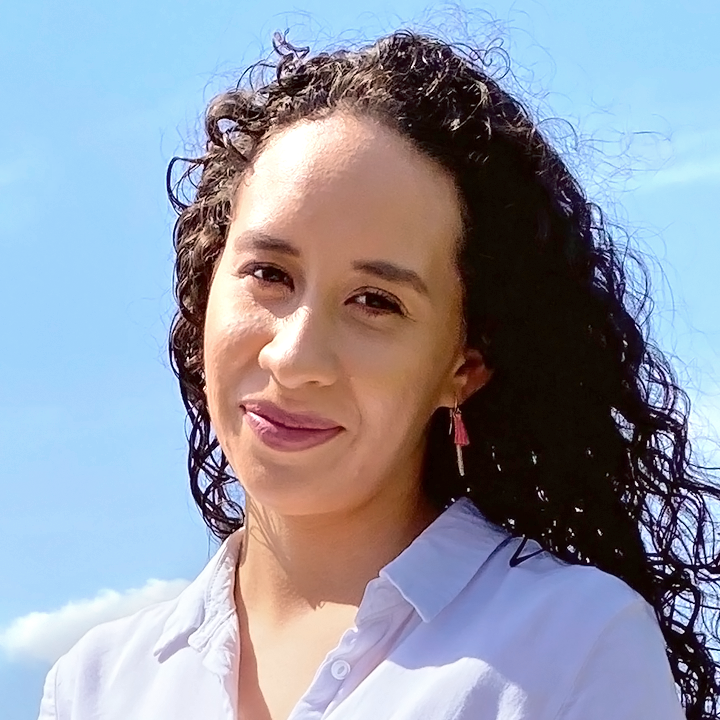 Mayra Jackson
Mayra Jackson is the Financial Director for IE United. Being born in Ecuador and raised in the U.S., after high school, Mayra went back to Ecuador to obtain a Bachelor's in teaching at the Universidad Politecnica National Del Ecuador. She's worked with non profits since 2017, serving as an organizer, field director, campaign manager and as the Regional Director at CYD Environmental Caucus.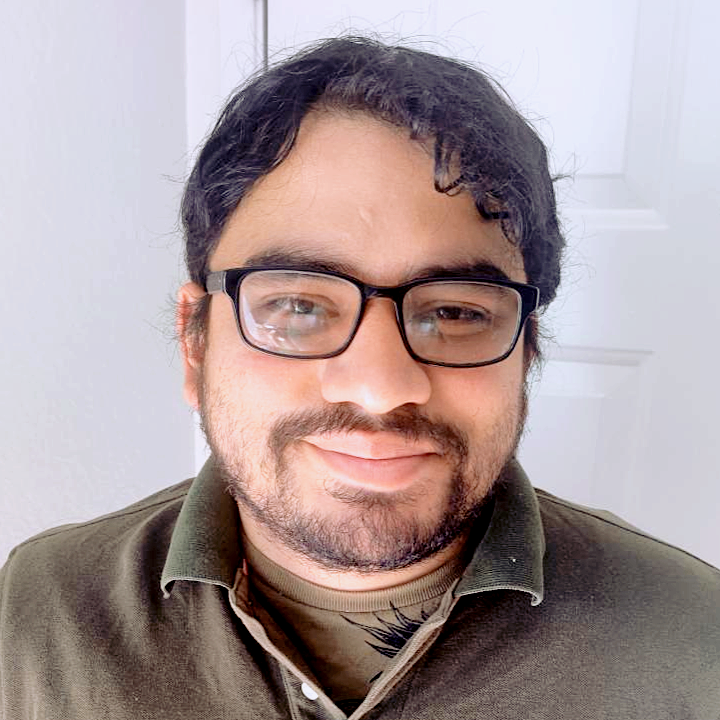 Oscar Giovanni Ruiz
Oscar Giovanni Ruiz is the Data Director and Software Developer for IE United. He became an activist during the Occupy Wall Street Movement in 2011 and has been involved with local activist groups since. He graduated with a B.S. in Physics from Cal Poly Pomona in 2014 and M.S in Engineering from Cal Poly San Luis Obispo in 2017.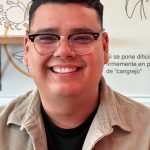 Bernard De La Garza
Bernard De La Garza is the Communications Director for IE United. Bernard began community organizing with Inland Congregations United For Change (ICUC) as a high school student in San Bernardino, CA. Bernard supported different propositions, policies, and events during his time at ICUC. After that, Bernard moved into leading local election campaigns and supporting folks to register to vote. Under the mentorship of his friends who are all communications directors: Anthony Victoria, Michael Segura and Alicia Aguayo, Bernard developed content creation skills. In addition, Bernard developed printing and graphic design skills while working at Fed Ex. Bernard is currently a student at San Bernardino Valley College transferring to California State University San Bernardino. He is studying for a B.A. in Political Science. Bernard recognizes how powerful stories can be and wants to contribute to seeing the Inland Empire in a better light.
Want more information about
Subscribe below!